Daikin Brand Ceiling Cassette [20K BTU] **FREE INSTALLATION + DELIVERY**
$3,320.00
Daikin Brand Ceiling Cassette [20K BTU]  **FREE INSTALLATION + DELIVERY**
Single Split System Package (4 TICKS)
*1 x Daikin Ceiling Cassette Unit [Indoor Unit]   (FCQ60LUC1)     
*1 x Daikin Condenser Unit [Outdoor Unit]   (Model: RZR60LVVM)
Description
Product details of Daikin Brand Ceiling Cassette [20K BTU]  **FREE INSTALLATION + DELIVERY**
Daikin Brand Ceiling Cassette [20K BTU]  **FREE INSTALLATION + DELIVERY**
Daikin Brand Ceiling Cassette [20K BTU]  **FREE INSTALLATION + DELIVERY**
Single Split System Package (4 TICKS)
*1 x Daikin Ceiling Cassette Unit [Indoor Unit]   (FCQ60LUC1)     
*1 x Daikin Condenser Unit [Outdoor Unit]   (Model: RZR60LVVM)
Equipped with advanced technology to provide Efficient Power Consumption & Low Operating Cost. Better Indoor air quality with quieter operation.
WARRANTY : 5 Year Compressor + 1 Year Spare Parts + 1 Year Workmanship
AIR-CON REPLACEMENT = Use Back All Old/Existing Air-Con Piping / Old Wire Cable / Old insulation / Old Copper Pipe / Old Trunking. 
(NEW INSTALLATION PACKAGE AVAILABLE) 
Free Installation New Air-Con / Free Delivery / Free Dismantle & Dispose Old Air-Con & Compressor / Free Air-Con 
Stainless Steel Bracket and power point are not included.
Our Sales representative will contact you for available installation dates and advice on any additional
STANDARD INSTALLATION ONLY.
SITE SURVEY needed before installation.
FEATURES :
– 4 Tick Energy Label (Highest Energy-Efficiency rating)
– Daikin SkyAir Inverter Ceiling Cassette Compressor Use of R410A, a Greener Refrigerant
– Daikin SkyAir Inverter Ceiling Cassette comes with Wide lineup of high COP models
– Superior Airflow Control
– Quiet Sound Levels 28db
– High Energy Savings with Inverter controlled variable refrigerant technology
– Comfortable 360 degree airflow with round flow cassette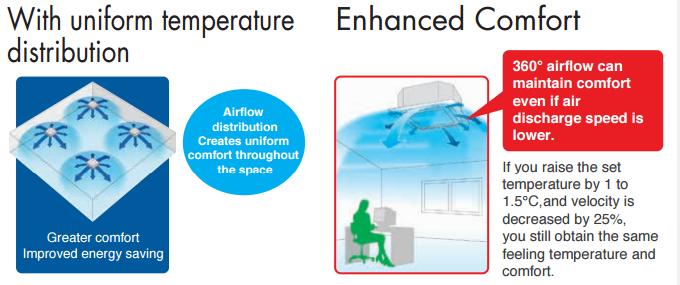 – Adapts Easily to the installation space
Because air flows out from corner outlets, comfort spreads more widely

– Easy Cleaning Coated External Panels
– Easy Maintenance
– Compact Body for Quick & Easy Installation in tight ceiling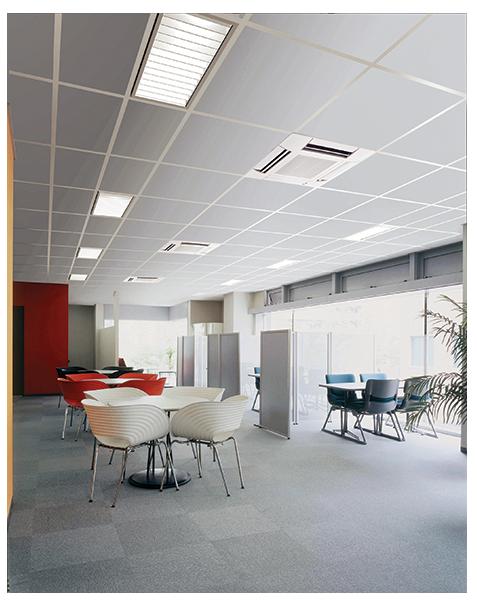 Brand
DAIKIN